Ripabottoni is a lovely medieval village dating back to 1200's century. The beautiful church of the Assunta is full of frescoes and paintings on canvas by Paolo Gamba, born in the village 1712. He was among the greatest painters of the 1700's in Molise.
Ripabottoni (called Ripa by the locals) is a quiet village with beautiful views, people are warm and friendly. In the village you find a couple of grocery stores, a pharmacy, a post office and a nice bar. In the HomeRestaurant Nonna Maria, you can discover autenthic, local flavors in a family athmosphere. The menu is agreed with the guest who also have the possibility to prepare the chosen dishes togehter with the chef. Reservation one day prior to arrival is requested. Close to Ripabottoni you can find several other restaurants where you can enjoy a good Molisan meal.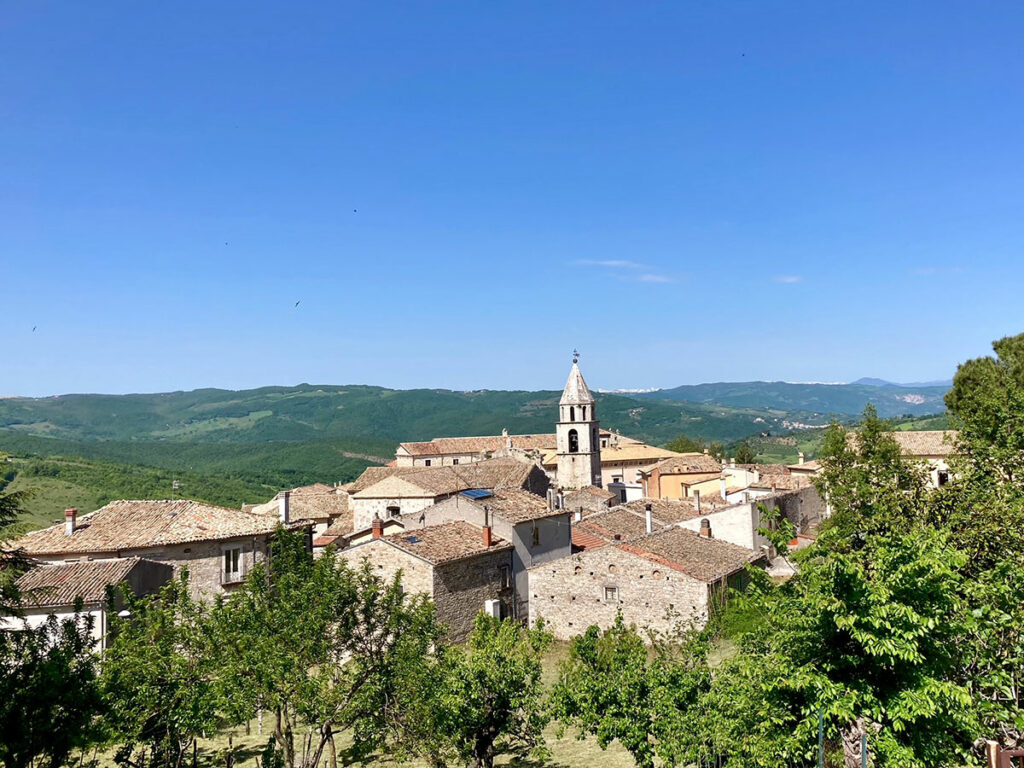 Almost every day farmers come to the village to sell their vegetables and fruits and once a week the fishermen come from the coast to sell their fish.
August is a busy month in Ripa. Several festivals and events are held including music, theatre, special events for children and of course food and wine.
The Patron saint's festival San Rocco is held on the 16th of August with parade, music and concert in the piazza.